Meet the trainers
Beth OBrien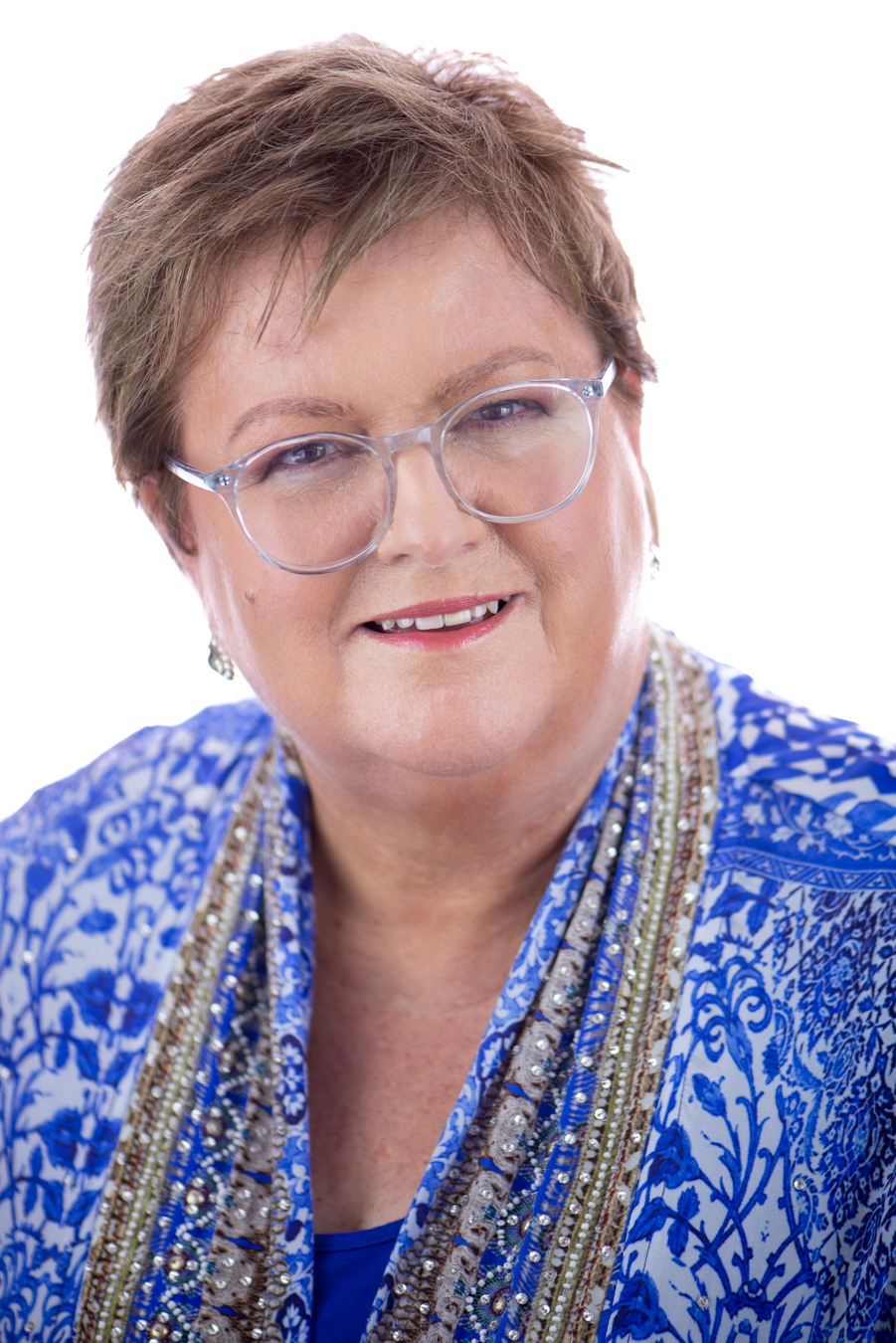 Company Director - Senior Trainer and Assessor
Queensland
Celebrant experience
Beth has been an Commonwealth Registered Marriage Celebrant since 1995. Her own celebrant practice has been the catalyst for her to encourage celebrants, new and experienced, to enhance their skills and knowledge to design and perform heart-felt ceremonies for clients.

Beth specialises in ceremonies that are individually crafted for each client and has found the rewards of celebrancy far greater than she had originally imagined.

Along with ceremonies for families, Beth has also been commissioned to design corporate ceremonies. Beth's passion for meaningful ceremony design is seen in the curriculum material and she often says to students, "you only get one chance at making someone's lifetime memory, you have to design and perform beautiful ceremonies for your clients."

Beth is a regular contributor to industry panels on the training of celebrants nationally. She also has many established international networks with colleagues in the celebrant community.
Since 1995, but particularly in the last 15 years Beth has researched and presented in the area of grief, loss and bereavement. The culmination of her knowledge, skills and passion in their area saw her awarded internationally the title Certified Thanatologist (Certified in Thanatology: Death, Dying and Bereavement". Beth is also a Grief Recovery Method Specialist ®. Beth is also one of the original facilitators in Australia, of Death Cafes. You can read over more at Beth's blog, www.seasonsofgrief.com.au
Her background has been primarily in business and marketing, always in educational institutions. It is her passion to see the profession of celebrancy highly regarded by the community.

Her career ambition is to be a holistic provider of training for new celebrants, offering marriage, funeral and general celebrancy courses, and to continue to offer ongoing professional development to existing celebrants.

Beth's Masters Degree in Business focused on business development and this knowledge has been a foundation in designing the curriculum for the Certificate IV in Celebrancy and the Cert IV in Small Business Management.

Beth has also received a Smart State Queensland Award and been recognised by Business Review Weekly for her entrepreneurial business acumen.

Beth is currently researching the rise of secular humanism in contemporary Australia.
Educational qualifications
Bachelor of Commerce (Marketing) Griffith University
Master of Business (Marketing) QUT
Post graduate certificate in Educational Marketing (Southhamptom)
Personal Historian
Registered Marriage Celebrant (Australia)
Certificate IV in Celebrancy (marriage and funeral)
Certificate IV in Training and Assessment TAE40116
Certificate IV in Small Business Management
Certificate in Copywriting
Diploma in Web Content
Rotary Scholar GSE 2001
In grief, loss and bereavement:
Certified Grief Recovery Specialist®
Certified Thanatologist – Certified in Thanatology: Death, Dying and Bereavement". This is an international accreditation with The Association for Death Education and Counseling.
One of 12 Certified Thanatologists in Australia.
Bereavement Counselling (Summer School) Bereavement Care Centre, with Mal and Dianne McKissock
Palliative Care Training Program Hopewell Centre
Death Café Facilitator
International Funeral Celebrant Trainer
Grief Educator
Internationally Certified Funeral Celebrant
Short courses:
From Australian Centre for Grief and Bereavement
Strategies for supporting bereaved and grieving adults
Mindfulness, Spirituality and Transilience: In the context of Bereavement Support
Living Hope suicide bereavement training program
Exploring the many facets of grief following the death of a parent
Engaging in effective brief contact or single-session grief & bereavement support
Grief and Loss across the lifespan
Techniques of Grief Therapy: Accessing the Back Story of the relationship by Dr Robert Neimeyer
Techniques of Grief Therapy: Processing the Event Story of the Death by Dr Robert Neimeyer
Other:
The Intimacy of Death and Dying – by Zenith Virago
Greening the funeral
Writing the Soul Home workshop
Carnival of Life and Death – Natural Death Centre Australia
Introduction to Buddhism
Mind-Body Wellness
Moving beyond theory: Practical counselling skills for working with children
Professional Associations
Member, Alliance of Celebrants Qld Inc
Member, Australian Marriage Celebrants (Inc)
Member, Australian Federation of Civil Celebrants
Member, Humanist Celebrant Network
Member, Civil Celebrations Network
Member, Funeral Celebrants Association of Australia
Member, Australian Centre for Grief and Bereavement
Member, American Humanist Association