Meet the trainers
Spencer Flint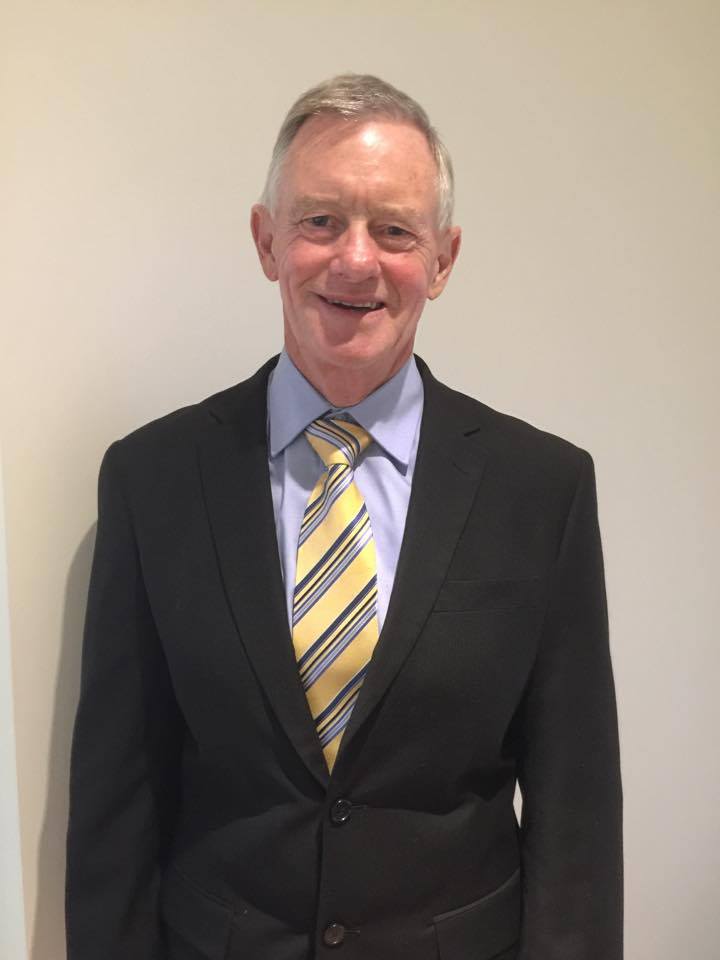 Trainer and Assessor
Victoria and Tasmania
Spencer has had a varied work life including Airline Captain, owning an olive orchard, and family dispute mediation. He has been registered as a marriage celebrant for 6 years and has been successful in creating a burgeoning celebrant practice.

Formal Qualifications:

· Certificate IV Marriage Celebrancy - Plan, Conduct Review a Marriage Ceremony
· Graduate Certificate in Management
· Certificate IV in Business (Small Business) Management
· Certificate IV in Training and Assessment TAE40116
· Certificate IV in Community Mediation
· Registered Family Dispute Resolution Practitioner (Family Law)– Attorney General's Department
· Nationally Accredited Mediator – General Practice
· Senior International Airline Captain – Airline Transport Pilots Licence – (Retired) Aircraft - Fokker F27, Boeing 727, Airbus A320 and Boeing 767
· Master Class V Coastal Maritime Operations
· Australian Approved supplier – Extra Virgin Olive Oil production
· Food safety Supervisor Certificate
· Liquor Licence holder
· Level 3 First Aid

Professional Associations:

· C A - Celebrants Australia
· ACMCV - The Association of Civil Marriage Celebrants of Victoria Inc.
· APA Pilots Association
· LEADR – Mediation
· Restaurant and Catering Association
· Royal Yacht Club of Tasmania
· Macedon Olive Growers Association

Other professional skills that enhance Spencer's training abilities:

During my career as an Airline Captain, I trained Pilots, Flight Attendants and Ground staff in Crew Resource Management, from 1992 until retirement in 2001. In the later years of my career I held a Management position with Ansett Australia Airlines as the Initial Command Manager, being responsible and managing the upgrade training of all First Officers qualifying for their Initial Captaincy in Ansett Australia Airlines.

I have been training pilots since 1977 in initial pilot training for Private Pilots Licence, and Commercial Pilot's Licence , in ground based classroom and Simulator Training. I have also conducted courses in Plan Conduct and Review and Certificate IV in Marriage Celebrancy.

Why was Spencer attracted to the profession of celebrancy?

During my Airline Career, I was the President (South Pacific Region) for a worldwide welfare organisation within the Aviation Industry. I served on the International Board of Directors, and was responsible for the Organisations operations in Australia, New Zealand, Papua New Guinea and the South Pacific Islands, including Fiji, Tonga and the Cook Islands. I was often called upon to carry out Funeral services for families of Airline Employees and had many requests to conduct Civil Marriages for members of the organisation within the region. I undertook training as a Marriage Celebrant to fulfil this role within the welfare Organisation. I was responsible for training staff in welfare and organising annual Conferences within the Pacific Region and after registration, it gave me many opportunities to conduct Marriages for my Airline colleagues and their families.

Great moments in Celebrancy

There have been many great moments. One particularly is a wedding that I conducted for a couple who both had very violent backgrounds from their previous marriage. Scripting a ceremony that brought healing and strength to such people, brought an added sense of purpose, as a Marriage Celebrant. The couple both found great comfort, restored confidence and a new hope in their lives as they both understood each other's difficulties and committed to support each other to grow and trust again in a stable and loving environment. They keep in touch with me and it is very rewarding to see both of them flourish in their new Marriage and trust again. It is great to see their renewed confidence as they both take steps to reach their full potential and sharing this with each other to further enrich their Marriage, their family and friends.

Other information
I majored in Piano studies and also play Pipe Organ and Concert harp.