Meet the trainers
Shari Treuren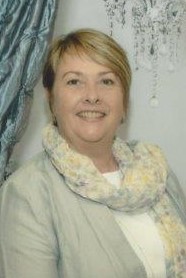 Trainer and Assessor
Queensland
Originally from Canada, Shari now makes Australia home. In 2004, she became an Authorized Marriage Celebrant in Australia. She has a successful celebrancy business that focuses primarily on Wedding, Vow Renewal, Commitment and Naming Ceremonies.

Sharis educational background is in Laboratory Science, Nuclear Medicine and Tertiary Education. She has held several supervisory positions in these fields as well as lecturing at university level. Shari has previously been a tutor for the Aspiring Distance Education Marriage Celebrants of Australian Celebrations Training and was also responsible in modifying the Directing Life Ceremonies Manual for Australian Celebrations Training. She finds a very positive balance between performing weddings, teaching and her other work commitments.

Having traveled extensively around the world, Shari is well versed in many cultures, traditions and a wide variety of faiths. It is with this knowledge that she helps to design ceremonies that create an atmosphere where the words of the ceremony reflect the importance of the occasion.

Formal Qualifications:

Diploma in Medical Laboratory Technology
Diploma in Nuclear Medicine Technology
Radiation Safety Officer Licence
Bone Mineral Densitometry Technologist License
Industrial Accident Safety and Prevention Certificate
Heart and Stroke Foundation Basic Rescuer Certificate
St. Johns Ambulance Emergency First Aid Certificate
Completion Certificate Occupational Health and Safety Representative
Certificate IV in Training and Assessment TAE40116
Statement of Attainment: Plan, Conduct and Review a Marriage Ceremony

Professional Associations:

Canadian Society of Medical Laboratory Technologists
College of Medical Laboratory Technologists of Ontario
Canadian Association of Medical Radiation Technologists
College of Medical Radiation Technologists of Ontario
National Certification Agency of America
Society of Nuclear Medicine Technologists
Queensland Justices Association Inc.
Alliance of Celebrants Queensland Inc

Professional Appointments:

Appointment by the Canadian Royal Conservatory of Music - Adjudicator
Appointment by the Registrar General of Ontario - Justice of the Peace
Appointment by the Attorney General's Office of Queensland -Justice of the Peace Qualified
Appointment by the Attorney General's Office of Australia -Authorized Marriage Celebrant

What attracted Shari to Celebrancy and some of her fondest moments:

I was attracted to Celebrancy as I love to meet and talk to people. In my medical and teaching careers, I have met some fantastic people and have heard some incredible stories. My personal nature is to nurture and assist, so I decided as an extension to my other vocations, it would be nice to have another road to travel. For me, when I sit down with a client and listen to their hopes, plans and dreams for their future, it is an honor to know that I will play a part in helping them to fulfill their wishes, no matter what type a ceremony it is for.

From the smallest ceremony to the largest, it is always my pleasure to be a part of the celebration. At weddings it is especially lovely when a grandparent comes up at the end of the ceremony and offers their "Thanks" and usually tells me a little story about their own wedding day.