Meet the trainers
Luke Firth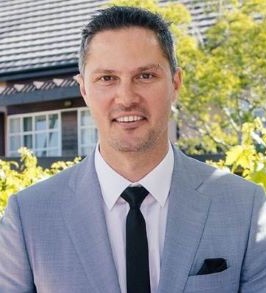 Trainer and Assessor - Western Australia


Luke was authorised as a civil marriage celebrant in 2013 and has since officiated hundreds of marriage ceremonies.
After completing his business degree, Luke followed his passion for travel, visiting over 60 countries and working in Japan, Canada, Austria and Denmark until he met his future wife at a musical festival in Copenhagen who was also from Perth, and came back to live in Australia.
What attracted Luke to celebrancy?
After being a guest at 13 weddings in 2012, Luke felt the desire to be a contemporary celebrant in Perth. Luke loves how he has been able to find such a self-fulfilling career that brings joy to so many people. Luke as also won many wedding related awards.
What Luke loves about being a celebrant?
A lot of couples like to get married in some of the most beautiful locations all over Australia, which is obviously one of the most enjoyable parts of the role, but Luke feels one of the greatest perks of being a celebrant is being able to meet such a diverse amount of people Helping these couples create one of the most memorable experiences of their lives is such a privilege, one that he never takes for granted.
Most people wanting to become a celebrant do so because they love the idea of being a part of a couple's special day, without thinking too much into the fact that they are starting and running their own business and all the things that entails. Having worked in the past for several large corporations including Flight Centre, Diageo, BGC and AustralianSuper, Luke loves the freedom of being his own boss and feels that it outweighs the challenges and stresses of running his own successful business. He loves the opportunity to help his fellow celebrants grow and nurture their own successful celebrant businesses, one of the main reasons he became a celebrant trainer.