Animal Companion Celebrant ™ Training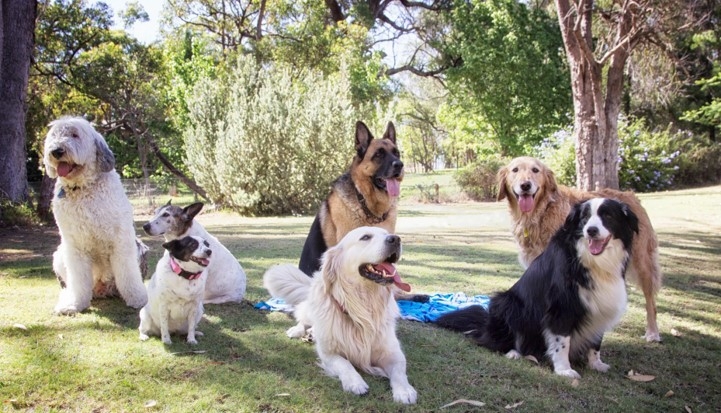 Do you have a love of animals and ceremony? Animal Companion Celebrant ™ training.
Some say that animals are the best teachers, as they show us how to be loyal and love unconditionally. It is that production understanding and acceptance that nurtures the animal-human bond. Grief is indifferent to the species lost.
This training is a first within Australia, but the important relationship between animals and people have seen the need for a course of this importance.
It has been well researched about the relationship between people and companion animals, in improving the health and happiness of their human counterparts. Having a loving relationship with a companion animal helps people physically, socially, and emotionally. These successful relationships with companion animals help not only individuals, but families and our society. Companion animals have become more popular in our lives and homes over the last few decades. The companionship they offer help us in our modern world, balances the decline in the way that traditional family support systems have changed.
Australia has one of the highest rates of pet ownership in the world. About 61% of Australian households own pets. There are an estimated more than 24 million pets in Australia. Unfortunately, the death of companion animals to some extent is trivialized in the Australian community, but we believe this significant loss needs to be honoured, and the grieving person/s need to be acknowledged. Our hope is that the Animal Companion Celebrants and Animal Companion Doulas will be part of that change in social isolation.
Funeral ceremonies and rituals help meet the need to be supported in grief. It is an opportunity to acknowledge the important part an animal companion has played in someone's life, to honour their life, and to bring meaning to a person's loss. Ceremonies and rituals that mark the significant love you have for your animal companion helps you to establish that your life has been forever changed and that these ceremonies help to honour, remember, and move forward with healing into the future.
The course is an in-depth study into relationships, grief, and ceremony, with assessments to gauge skill and knowledge along the way. Once completed you will be able to use the trademarked "Animal Companion Celebrant" symbol and wording.
Topics that will be covered are:
• Human-Animal Bond
• Supporting grieving clients
• Communicating with families
• Euthanasia, Burial and Cremation
• Designing Ceremonies
• Memorialization
• Spirituality
• Self-care
Animal Companion Doula Training If you wish to continue in your studies, you can also gain the Animal Celebrant Doula ™ Certificate. The Animal Companion Celebrant course must be first completed.
Within that training the course extends to the add a practicum and the topics of:
• Compassionate presence
• Palliative Care
• Animal Companion Loss Support Group
Course Fees
Animal Companion Celebrant Training Course Online - $450 - You will also be required to purchase additional texts for this course which are approximately $52-$69.
Animal Companion Doula Training Online - $150 - You will also be required to purchase additional texts for this course which are approximately $16.
This is an online course, your log in details to our online learning portal will be emailed to you within 2-3 working days of your online enrolment.

You will also be required to purchase additional texts for this course which are approximately $52-$69.

You have 12 months from your welcome email to complete the course.